Which Musical Family Is the Most Famous Musical Family?
Families of musicians. You want to know which superstars belong to a musician family? And of course you are not only interested in the current "clans"? But ... you don't have time now? And also no leisure? Then click here ... and with a little additional scrolling you will even get two lists from me, one alphabetical ... and one list sorted by the number of musicians in a family. But of course I'd prefer if you just read on here first.  ––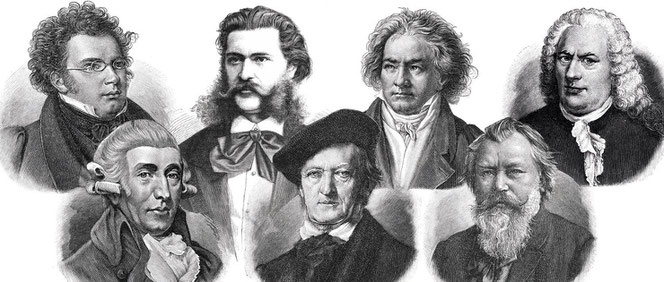 Yes, above are the conservative, famous composers who lived long before our time. But which of them is also a member of a musical family? Of Strauss, you know that, there is a Johann Strauss, father and a Johann Strauss, son (... you might call them Strauss I and Strauss II). But ... what about the other masters?  ––
So: You are looking for the really most famous or the most famous musical family on earth and of all time, and you actually don't have time now? Okay, the Bachs are the most famous and greatest famous musical family. In the universe! Why? Because the "light figure", that is Johann Sebastian Bach, "beats" practically all musicians in terms of fame and popularity. Even Michael Jackson. And also Elvis Presley. And ABBA, too. Make nevertheless now once a mental time journey 300 years into the future. The Kelly Family has today no shining light at all, Maurice Ravel knows today already hardly a person ... compared to Ludwig van Beethoven ... so nobody will be able to push the Thomas Cantor from his " podium" in the next 300 years. Very likely! Not even Madonna, and with her, we now checked all "kings", respectively "queens" of Rock'n Roll, Pop and similar quality levels. Correctly, Ravel is not even such an expert with this "rank". True, you could be of the justified opinion that Mozart, Beethoven, Wagner or Liszt are more famous than Bach, but ... it's not really about the most famous musician on this page, but about the most famous musical family. And that's why the Beethovens, with only three members, are not included in the ranking. The Mozarts, however, do really well with nine family members. And the Wagners/Liszts are also nine musicians. So we could now argue who is more famous: Bach, Beethoven, Mozart, Wagner or Liszt. However, if we would agree and award the points equally, thus preferring none ... then in a "second additional discipline" the pure number of family members would "score". And that would be the more than 200 Bachs against the Mozarts with nine persons and the Wagners/Liszts with also nine persons.   ––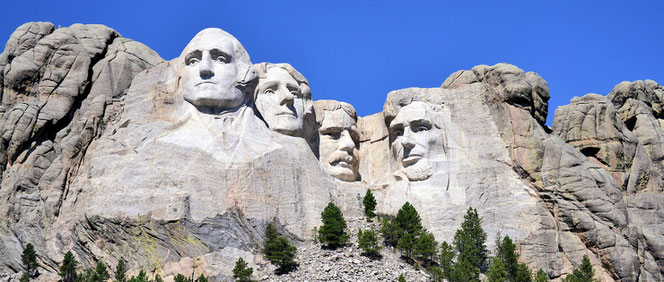 No, they're not composers, they're American presidents. Great American presidents. Above, however, is the monumental work of art in the USA, which inspired my husband Peter to make the collage of composers on this page, above and below.   ––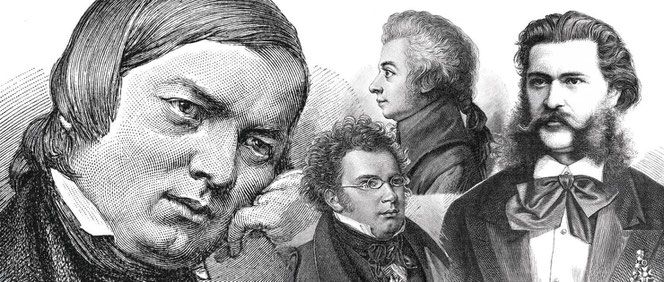 Yes, some composers are allowed multiple times!  ––
Please Do Not Take This Ranking Too Seriously   
Then, of course, you could additionally compare the levels in the "competing" families of musicians: So is a member of the Bachs in the league under J.S. Bach more famous than the "second light figure" among the Straussens? So is Bach's son Carl Philipp Emanuel Bach more famous than Johann Strauss, and now the father? Or more famous than Wagner?! Clearly, Strauss, father and Richard Wagner both rank "incredibly" ahead of Bach's son CPE! But what if there were four famous Bach sons, and two were even more famous than their dad in their days? Do four famous composers then "rank" higher "in the second level" than the number 1 on another team? Quite clearly: no! If there were only Wagner and his family and exclusively the four Bach sons, then the Wagners would probably be the more famous musical family.  ––
And the Kellys and the Jacksons?
So, what immediately comes to young people's minds when asked about the most famous musical family? The Kelly Family, at least in Germany, and the Jacksons ... even worldwide. Maybe! If you grew up at a time when representatives of these two musical families had reached the zenith of their popularity ... that is, several years ago. Elderly and classical music fans, however, will immediately object – after all, without knowing exactly how many there are in the Kelly Family or how many Jacksons there are and were – that this honor does not belong to the Kellys and not to the Jacksons, but to the Bach family of musicians. Are they right? Yes, they are. And so very much so!   ––
But how do we actually measure "known"? How many people have heard of this or that musical family? Who sold the most records and CDs and then later downloads? Or how many fans exist? Can we also mix music genres? Are also – for example – pipe organ builders a musical family, if several generations of a clan built pipe organs? This is the case with (... the German) Wikipedia. There, pipe organ builder families are listed several times as musician families and – perhaps because of this – one arrives at the impressive number of 33 musician families. But the Mozarts and the Liszts are missing completely (... at least in autumn 2020) !!!! And in addition also approximately 50 more or less well-known musician families beyond that! At least you can find the Bachs on position 1, but this is probably – on this page – due to the alphabet. A visit to Wiki is exciting for all those who are interested in music families in general. More, however, can be found on the two other pages of my "Bach on Bach" website, that is the page at the very front of the navigation and the one with FAQ 129. However: No musical family can be a well-known one whose name is known by no more than one in a thousand people. Or does it? One out of 1,000 "Joe Public". The musician family Berwald, Bittner, Dallery, Freundt and Wrochern?! And: In the latter "musician family" two dozen members are listed in the sub-wiki, but only five are defined as musicians. Really uncool.   ––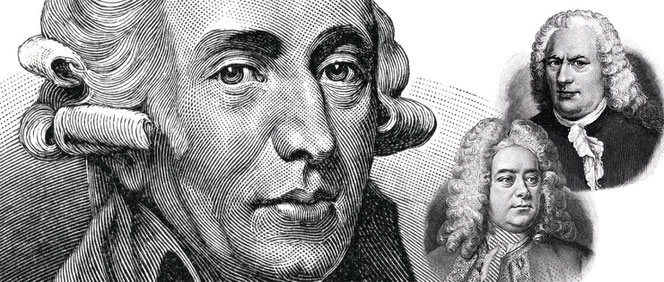 Handel is a new addition. The other two were already in the game above.   ––
What ( ! ) Else – In Addition – Is Crucial?
An infinite number of people – in Germany – know the Jacksons. And even more know Michael Jackson, the undisputed "King of Pop," in the U.S. and around the world. And a lot of people know Elvis Presley, too: old and young, age-old music fans and kids ... but the Presley Family? What about the Kellys? How well known are the Kellys in the USA? And how long are these famous musical families and their light figures still famous there ( ! )? 20 years, 50 years, 100 years, 200 years? We have to agree that so more fans of the Jacksons in the USA and here in Germany make the Jacksons a more famous music family than fans of the Kellys exclusively here in Germany could make the Kellys the most famous music family. Wow, what a messed up sentence! And how's that for the Kellys, comparing the number of enthusiasts in Europe to those in America? Of course pi times thumb, so ... so approximately ... not quite exactly scientifically ... rather felt ... and gladly also criticizable. 
Then the "second league". These are the individual artists in the level below the "light figure", as already mentioned above. These are LaToya Jackson and of course, probably far better known than her sister, Janet Jackson. Both, however, still ... quite well known ... still. With the Kellys, the fame of the "Premium League" is already distributed relatively evenly among all members. There is rather less one single light figure, but attention: It is not necessarily my favorite music and my favorite musical family: I could also be quite terribly wrong! But this is unimportant, because I would like to offer both musician families the second place in the ranking. Either, or. It is your decision: I'll stay out of it for now.   ––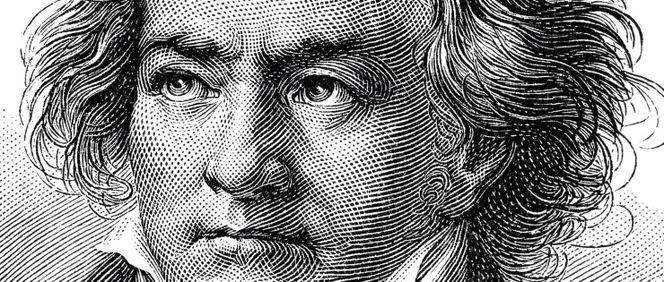 Honor to whom honor is due. But is "Ludwig van" the light figure in a Beethoven family?  ––
And further ... although here – in this section – it is not about the numerical size of a musical family, now the decision becomes much easier, because at this point the "second league" comes into the picture very concisely. It is about the fame of the people in the "2nd League": They are, for example, the sons of Johann Sebastian Bach, the shining light of the Bach Family. Who knows that two of the Bach sons were more famous than their father in his ( ! ) time. And there were four famous sons. And even five musicians. And Bach has been among the "cream" of musicians worldwide and of all times for over 300 years. So a "partial competition" is certainly whether the Bachs after their father are more famous, or the Jacksons after Michael with the Presleys after Elvis (... in my opinion, the Jacksons are the more famous musical family. And not the Kellys). But you can really only find out in about 250 years. Or a few decades earlier or later. So this still has a lot of time. And we have to take into account that Bach's popularity (... the father's) is still growing.   ––
 So we already have three criteria that make up the fame of a family of musicians: The notoriety of the light figure, the notoriety of the musicians in the second line, and the number of masters in the second level. In addition, there is another level in the pyramid: the third level. Because their fame is even more difficult to compare than that of the No. 1, the number of musicians in the third level plays a role. And there, no musical family in the entire universe and for all eternity has even the slightest chance against the Bachs. Because the Bachs have an impressive number of musicians ... and there are still more and more musicians ... as with the Kellys and the Jacksons. But already today there are about 15 Jacksons and 20 Kellys compared to about 200 Bachs, all playing music and making music. And not even the musical women of the Bachs are categorized exactly. And the Bachs as a family are also growing dynamically. Today, ten musicians in the Bach family are still marrying musicians and having children, who are probably also growing up with music! And the Jacksons? And the Kellys? It's ... manageable ... in terms of our nonsensical competition.  ––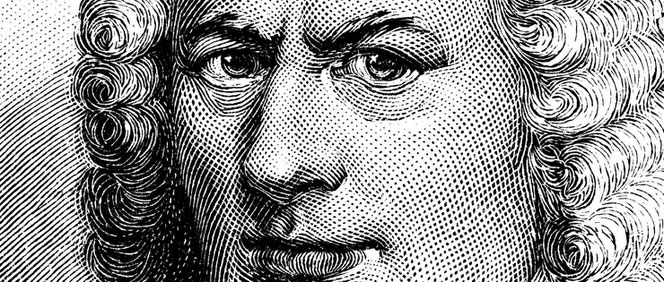 Once again, " honor to whom honor is due": Was there more than one famous Bach?  ––
All this leads to an overwhelmingly clear vote ... and I think that it is not only subjective because of me: No other musical family comes close to the Bachs. Not in any of the sub-disciplines and certainly not when all criteria are taken into account. Johann Sebastian Bach himself once compiled a list of 53 family members, but it is not a family tree. Nor does it consistently list all the music-making members of his family. As valuable as this list is for the Bach Genealogy of the musical family, it does not deserve a name or title. Especially not "genealogy" or "family tree". Because musicians are not all 53 and all musicians are also not listed: For example, J.S. Bach's mother and his second wife Anna Magdalena, who earned as much as Johann Sebastian as a singer in Köthen, Germany, are missing. And certainly other female musicians. Then: In Rochester, Minnesota in the USA alone, the Bach band was a "gang" of eight musicians around Johann August Reinhold Bach, who was the progenitor of one US branch of the Bachs in the USA. Today alone, about ten Bachs (... the ones from above) still earn their living with music in the USA, Germany and the Netherlands.  ––
So the distance of the most famous family of musicians to the second most famous musician family is infinitely big and never to catch up. I simply dare to claim that here!   ––
A musical family with two "light figures": He above is Liszt. And now the Wagners come into play. This is where it gets really difficult, because many people know Wagner, but far fewer know List. Are both of them together – then as a family – better known than Bach, Beethoven and Mozart, each alone? And again: Please really don't take this page too seriously! And ... what's with the combination Wagner / Liszt?!   ––
A little bit the 2nd rank and the 3rd rank still have to be conquered, though: Because there were still two well-known musician families. That is the musician family Mozart and the Liszts/Wagners. And this results in "a next discipline", namely the worldwide appreciation: Do more people know and knew Mozart or do more people know or knew Michael Jackson? In India, in China, in Australia, in Chile, in South Africa? Do only the people who are currently alive count in the evaluation or everyone since the time of the Mozarts and the Liszts? And the Bachs. How good that with the following numbers you are now allowed to determine exactly who is the No. 2, the No. 3, the No. 4 and the No. 5. Here is the pure number of the musicians:
>   The Kellys are 20 musicians
>   The Jacksons / Presleys are / were 15 musicians
>   The Liszts / Wagners are/were nine musicians today
>   The Mozarts were nine musicians
>   The Straussens were seven artists  ✓
Clicking here will take you to an even ( ! ) more detailed page on the subject of "Musician Families in Three Centuries". And there they are, the promised lists. Once the artists are listed alphabetically. And then they are also in the order of the number of musicians in the respective family. Here we get to the Bach-FAQ 129: The 85 most famous, greatest and best known families of musicians, already under the first paragraph the first list.   ––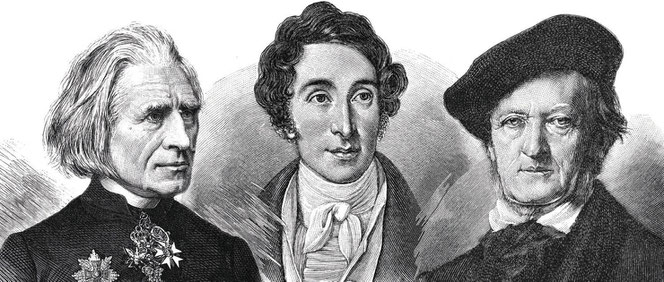 Unbelievable: The Liszts and the Wagners are one ( ! ) family?!  ––
Again here is referred to my page "Famous Musician Families" also on the website "Bach on Bach", there are still many details to the clans more. And with it the question "Which is the most famous music family (... in the universe and of all times)?" is clarified: It is the musician family of the Bachs around Johann Sebastian Bach.   –– 
My personal opinion to the most famous musician families on the ranks 2 to 7: If one considers that music fans "must" come to a common result, thus younger ones rather feel the Jacksons / Presleys as the most famous musician family, older ones place instead rather conservative clans there, I cannot decide! And thus my ( ! ) place 2 to 7 on the winner's podium belongs to all six above-mentioned famous musician families. Today! It will look different in 250 and more years. Bach will then be still more famous, the musician family also still larger and whether we remember then still the Kellys, I dare to ask. The Jacksons will remain as a musician family in memory and that the Mozarts, the Beethovens and the Liszts / Wagners are at all a musician family, hardly a person knows already today. So in the year 2300 the Bachs could be the most famous musician family and at place 2 the Jacksons / Presleys. Then the Mozarts and finally the Liszts / Wagners. Later, in the year 2400, the most popular, famous musical families will probably be the Bachs (1), the Jacksons (2), and finally the Straussens (3), because we know of the latter that there was a father and a son. The Kellys are then probably forgotten because the initial momentum was not high enough and the Liszts and Wagners are already today not immediately associated with one ( ! ) well-known musical dynasty, respectively a well-known musical family.   ––
So, if especially you still go to school and are still "with it" here and read: These most famous musician families – my competition – is of course not meant quite seriously, always connected with a wink, objectively true ... but only from my point of view. And there my age plays a role, my mission in the matter of popular classical music, my preference for music of Madonna, Taylor Swift, Lady Gaga and Rihanna and not least the fact that I am one of the speakers of the most famous musician family Bach.   ––
---
The Composers Calendar on the Theme of Families of Musicians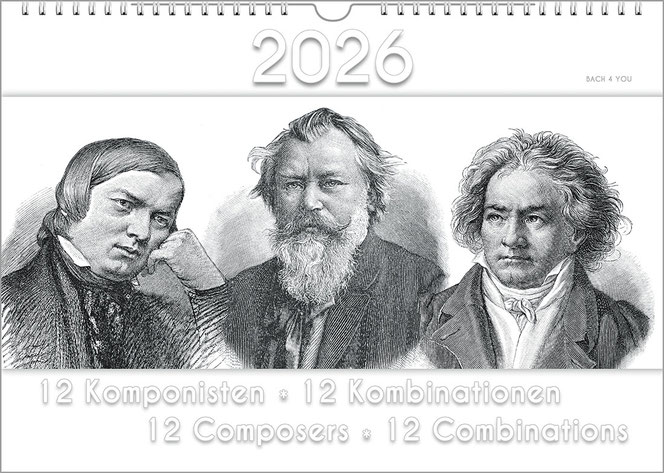 That was the reason why we put all the pictures on this page, above: In fact, it was the idea to offer a composers calendar with this concept. But because there are not "infinite" ancient wood engravings of this kind, we – Peter and I – had the thought to combine the portraits several times. And we came up with the idea because we know about the "Four U.S. Presidential Monument" at Mt. Rushmore. Below are all the monthly pages in this cool calendar. Have fun exploring.  ––
A composers calendar, really different: in the " Mt. Rushmore Design ".  ––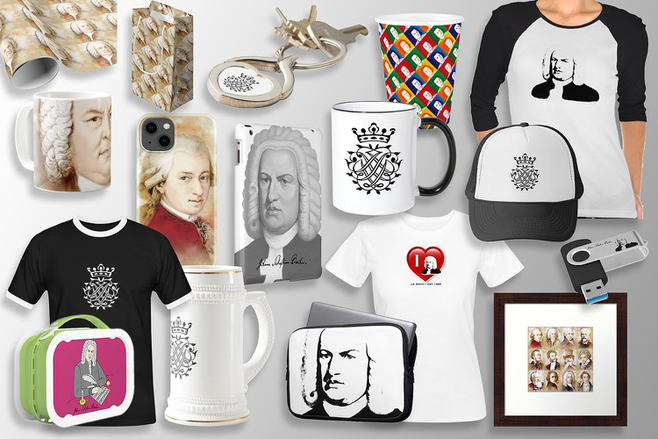 Tens of thousands of music gifts? Just find out. With a click here.  ––
---
Renate Bach Publishing "Bach 4 You" – Bildstrasse 25, 74223 Flein / Germany – Phone: +49 7131 576761 – info (at) bach4you.de